"We're going to go with the same line-up as last night." That concluded a team meeting Saturday morning on a not so good start to a weekend series at Vermont. It also answered my question of whether or not I would be playing.
Right after, a gentle hand patted me on the back. I turned around to see Tony Penna. It's hard to explain who or what Tony is to our team. To the outside, he's the team chaplain. However, if you're lucky enough to know him, you'd describe him as a close friend, mentor, sage, guru, and to young college hockey players, the wisest human being on the planet.
"Let's meet up later."
He said it very casually. I was angry, frustrated, and confused about my situation— like any athlete would be — but his poise calmed me, and I said, "Okay."
A couple teammates were smart enough to meet with Father Tony weekly. In my first two years, I made the effort to see him, but not on a consistent schedule, so I hadn't quite experienced the power of Tony — yet.
After the pre-game meal, I went to meet him in the lobby of the hotel.
"Hi Father Tony. Thanks for offering to meet up."
"Matty! Take a seat and have some tea, it's fantastic!" He pushed a cup forward and then began talking.
I've had some great influencers in my life, and when it was my turn to post a blog for DRIVN, I knew I wanted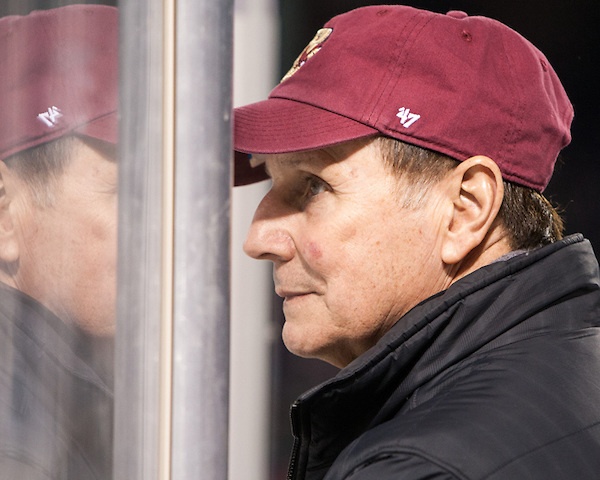 to share something I've learned along the way. I just wasn't sure what to pick.
That anecdote above is from my junior year at BC ('08-'09). It represents an equivocal time where I wasn't quite content with where my career was. Feeling like hockey was headed down-slope, a cool journey began after Tony tapped me on the shoulder, changing the trajectory of not only hockey but my growth as a person.
Every Thursday morning at 6:30 AM, Tony picked me up outside my dorm to have breakfast at Johnny's in Newton Centre. Every session was packed with inspiration, lessons, and ways to keep bettering myself. Picking me up at 6:30 was a lesson in itself. That meant I had to get up at 6 AM, which was pretty early for a college student, but if Tony wanted to spend time with me, I needed to build my discipline and get my butt out of bed. He was always in his car waiting for me, even when I walked out 5 minutes early.
To this day, he still beats me wherever we meet.

I've learned countless lessons from Tony over the years (and continue to). But one always seems to stick out. Tony loves sharing a story about the time he attended a karate class, and how he witnessed the most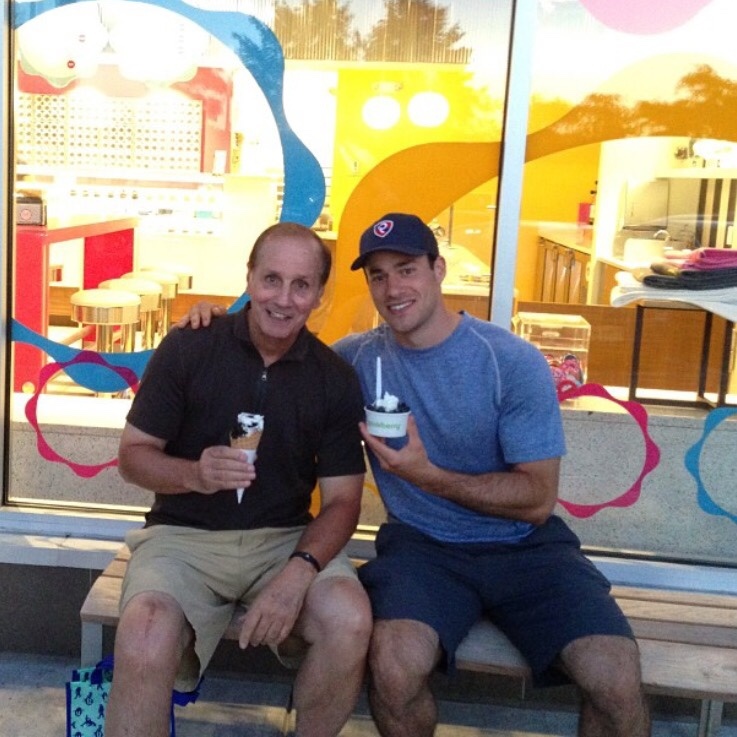 amazing example of leadership. He's told this story many, many times over the years to me and many others, and it never gets old.
It goes a little something like this: The Sensei (the instructor) was beginning to teach his morning class. As he was explaining the session, Tony noticed something interesting. The students were all sitting together by belt color and then were arranged in rows by degree of competency. He was about to see something powerful unfold.
In the way, way back were the beginners; the White Belts. Each row then progressed in skill level leading to the Black Belts, who sat in front. As the Sensei addressed the class, he said this to everyone behind the Black Belts:
"Watch everything and everyone in front you. They're all better than you. You are surrounded by a panorama of excellence. Keep your eyes on everything you see, and you're going to improve."

Teams, businesses, and communities often work in reverse, subconsciously putting their Black Belts in the back (or out of sight). Rather than demanding your best to be their best, they get blended in where the opportunity to lead by example is diminished and broken.
Whether you're a coach, athlete, leader, business professional or Black Belt yourself, think about where you or the best performers sit in meetings, the office or the locker-room.
If the best performers are in the back, there's no one to set an example for the rest of the team, and if the black belts know no one is behind them watching (figuratively and literally), they can become complacent.
Sometimes the best lessons are so obvious, but easily get ignored.


Tony humbly does his part as a black belt with the simplest of stories. I've learned from Tony that embracing this leadership model is the best way to nudge the world forward and make people extraordinary.
I recently had breakfast with Tony to inform him I was going to dedicate my first ever blog to him and share the amazing lessons I've been lucky to learn from him.
"Tony, I was thinking I could call it 'Lesson's from Tony' or 'Tuesdays with Tony' and share 3-5 of my favorite things you've taught me. What do you think?"
Tony thought for a second and responded. "Keep it to one lesson. People have a short capacity to pay attention to things. If you share too many ideas, they won't remember one of them, but if you share one idea and keep it simple and to the point, maybe you'll have a chance to make an impact for someone who reads it."
Another great lesson. Thanks, Tony.
Celebrate your Black Belts and make sure they are leading from the front. If they are in the back or tucked away in an office, the team is not benefiting enough from their skills. Keep them front and center.
If you are a Black Belt, sit in the front. You have a responsibility to set an example for those around you. Remember, everyone's watching you.
Also, if you are a Black Belt, find other Black Belts to study. You need to keep improving your "moves" no matter how good you get.
If you are not a Black Belt yet, study people who are. Creating a panoramic view of excellence will make you better.
At your next meeting (wherever you are), try sitting in the front or pretend someone is watching you. Black belt or still in practicing (like me), it forces you to do your best at setting an example for others.
A clip of Tony telling the story: https://www.youtube.com/watch?v=88XyAVuZr2Q