Student-athletes are busy. Jamming practices, classes, meetings, appointments, studying, individual fitness training and any number of other tasks into their day can be a lot to handle.
There's little coaches can do other than issue warnings about the importance of using their time wisely, encourage players to stay organized and not fall behind in the classroom or on the field. After all, it's ultimately up to the player to get it all done.
At Georgia Southern University, men's soccer coach John Murphy has given his players a tool to assist them in their daily lives.
"For me, DRIVN is one of those things that once you are using it, you try to figure out what you were doing before you had it," says Murphy. "I feel the kids are a lot more in the loop and organized."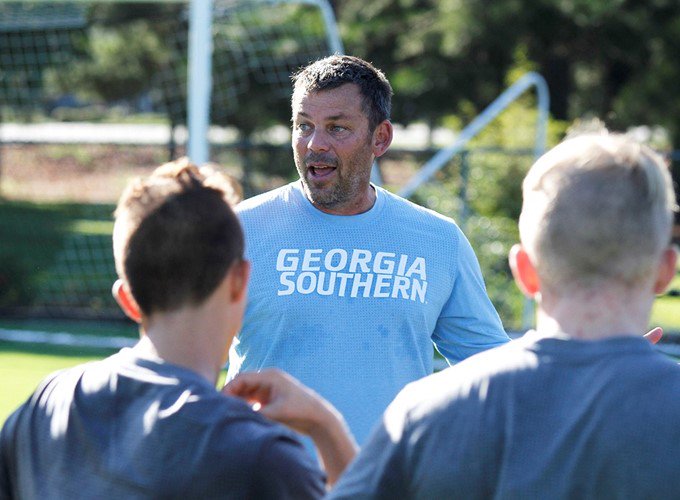 In the DRIVN calendar feature, the players have their class schedules, practice schedules, appointments, everything, all in one place. They get notified when a change is made. Travel itineraries are uploaded and practice plans, videos and scouting reports can be included. And it's all on their phones.
"When you are asking kids to step up and be accountable and organized, and you're sending information to them in texts and emails and phone calls, things can get lost," says Murphy. "I am always encouraging our players to plan their weeks out, and DRIVN certainly helps with that."
With DRIVN, Murphy has been able to take the often-difficult task of communicating with his players to a new level.
"What's nice about DRIVN," he says, "is the little conversations you need to have with your kids either collectively or individually is right there, all in one place. There is a centralized area. It sets the parameters for communication. When my players need to speak with me about something serious, they still send me an email or set up an appointment. An email is very formal and a text is very informal. The nice thing about DRIVN is it's a flexible way of communicating with the kids but it's also professional looking. It's our number-one way of communicating with the team.
"I think we are good as a staff in communicating with the kid about what's going on and how they feel," Murphy adds. "The DRIVN system helps with all that. As we get more effective and efficient with it, the kids are going to know that we are definitely paying attention."
In addition to keeping players informed, Murphy and his staff have found DRIVN to be an invaluable tool in collecting and disseminating information to the players.
"Our test results and fitness results go right into DRIVN, so instead of putting something up on a bulletin board, the kids are getting it in DRIVN," he says. "That's the way kids are doing things these days. They are always looking at their phones. Things revolve around their phones."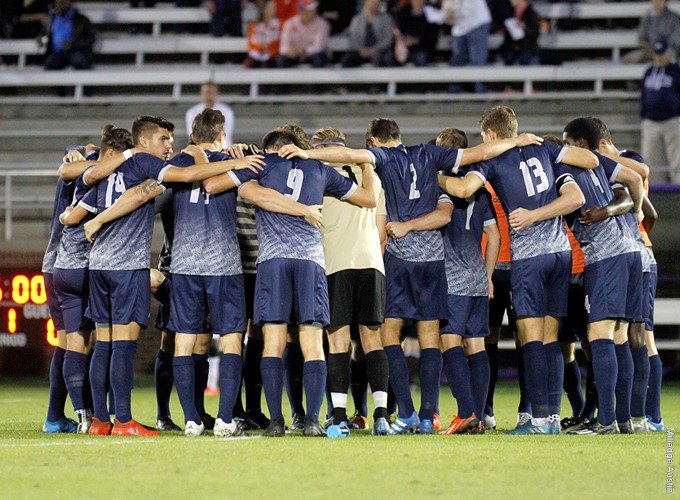 The questionnaire feature has allowed the Georgia Southern staff to stay on top of issues like rest, sleep, and stress levels. It also collects information relevant to each players Rated of Perceived Exertion (RPE).
"The kids have to put the information in (for RPE)," says Murphy. "I told the kids I want to see these things. It helps shape our sessions. It helps us use the time between competition dates better. The more information we have on these kids, the more effective we are as coaches. We can be better at getting them to perform at their best. We can make sure we are working appropriately. It's all about getting the players to perform at their maximum on game days with all the distractions they have – school, social and all the things with the team."
Georgia Southern is starting its second year using DRIVN, and Murphy feels there is a whole lot more he can do with it.
"We are just starting to scratch the surface of what DRIVN is capable of," he says. "We are probably using 60-70 percent of it. It's just like any program, the more you use it, the more you discover all the capabilities. We are looking forward to growing with the product and taking full advantage of it."