Traditionally, athletes who have a good day the field, court or rink go to great lengths to replicate the routine that led to it.
Athletes have always turned to superstitions and good luck charms in an effort to repeat a good performance.
Tennis champion Serena Williams will not change her socks during a tournament. Michael Jordan always wore his University of North Carolina shorts under his Chicago Bulls shorts. All-Pro linebacker Brian Urlacher ate two chocolate chip cookies before every game. And baseball hall of famer Richie Ashburn slept with his bats.
Superstitions make players feel better. But now, with its "trackers" feature, DRIVN replaces superstition with hard facts, and athletes can start to understand why they really feel better.
By answering a simple questionnaire within DRIVN, players can look back and see what they did on a good day – or a bad day – and begin to understand what made each day different.
"Our wellness questionnaire has questions regarding stress, fatigue, soreness, sleep, and nutrition," said Mike Gosselin, DRVN's Director of Business Development.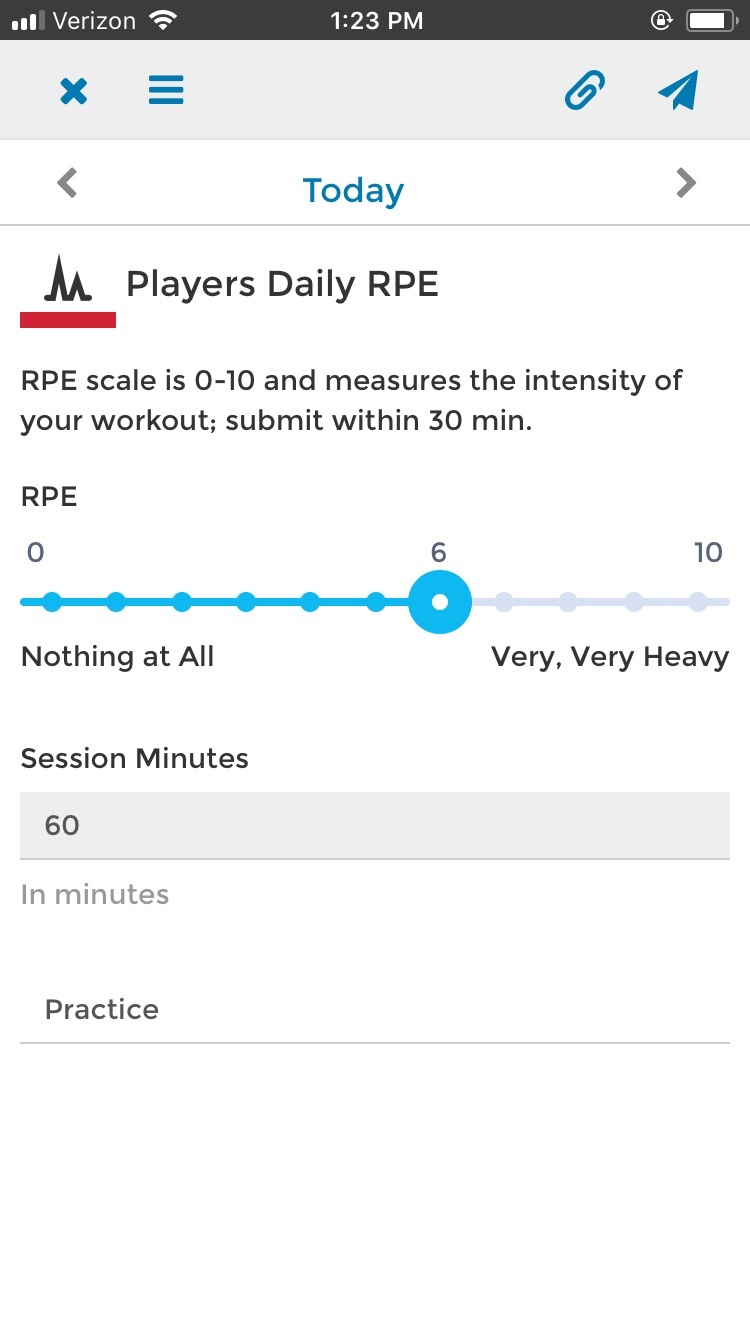 Prompted by reminders through the DRIVN calendar, players complete questionnaires on a daily basis. An algorithm analyzes the data, and the information is stored for future reference.
So, if a player is suddenly struggling, they have the ability to look back and see what trends and habits got them to that point. Maybe their stress level was high and they weren't sleeping well. They might see that their fatigue level was high compared to the rest of the team.
Conversely, the player, coach and parents can look back to a time when the player was performing well. They might discover that they were sleeping well, eating a good breakfast, and their stress was low. Now they can start to figure out why.
"We are seeing a lot of teams that are using the trackers that way," said Gosselin. "It gets the players to understand how all those things impact their performance."
Once players begin to understand what goes into their performance, they have taken an important step towards replicating good practices and correcting bad habits.
To find out what else DRIVN can do for your team, take six minutes and watch a DRIVN demo.