In his book, Training Soccer Champions, Anson Dorrance, the head coach of the University of North Carolina women's soccer team, explains his theory on the difference between using video with men and women.
"You can show a group of men a video and say, 'Our defensive pressure was horrible,' and every man in the room will be thinking, 'Yeah, I was the only one working out there.'
"If you the same thing with a group of women, they are all thinking, 'He's right, I was terrible.'"
The difference, Dorrance says, is that coaches need video with men to show them exactly what they weren't doing. Women, on the other hand, often need video as a reinforcement.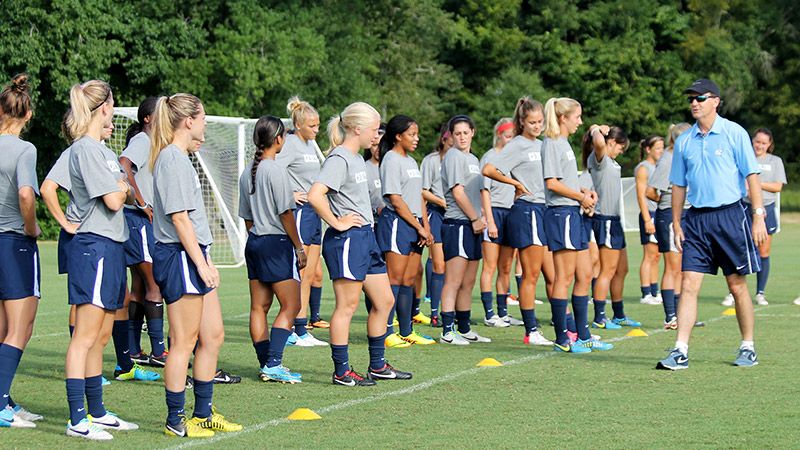 Dorrance is also reluctant to allow his players to watch an opponent play before they meet on the field. Female athletes will often have one of two reactions when watching another team play – they are either really good and we are going to lose, or they are terrible and we will win easily.
The point here is that there is a danger of showing a video of poor play to the entire team. It may have unintended consequences on some players, while others miss the point entirely.
With that in mind, is it time to rethink the way you are using video with your team? Does everyone on the team really need to see it? Do you really have to find a time to gather the entire group and watch video? Are there one or two key players or a specific position group that needs to watch an opponent's tendencies?
A member of your staff is already adept at editing video, creating short clips of important moments you can break down for your team. So why not distribute them to just the players who need to see it?
Send it to their phones with specific notes and key points and let them watch it over and over. You can even test your players with questions like "What did the defender do wrong? How could the red team have stopped the attack earlier? And make it a contest if you want.
Managing and distributing video is just a small part of what DRIVN can do for your team. Watch a free demo to find out more.
{{cta('d171881a-4684-44f3-a194-7cea8dd4fe74')}}